Most issues with incoming calls can be resolved with a few steps:
Ensuring Contacts and Notifications permissions are enabled
Contacts and Notifications permissions are required for the app to function properly. If these are not granted, you will see a banner informing you there is an issue. You will need to tap on the banner and grant each permission.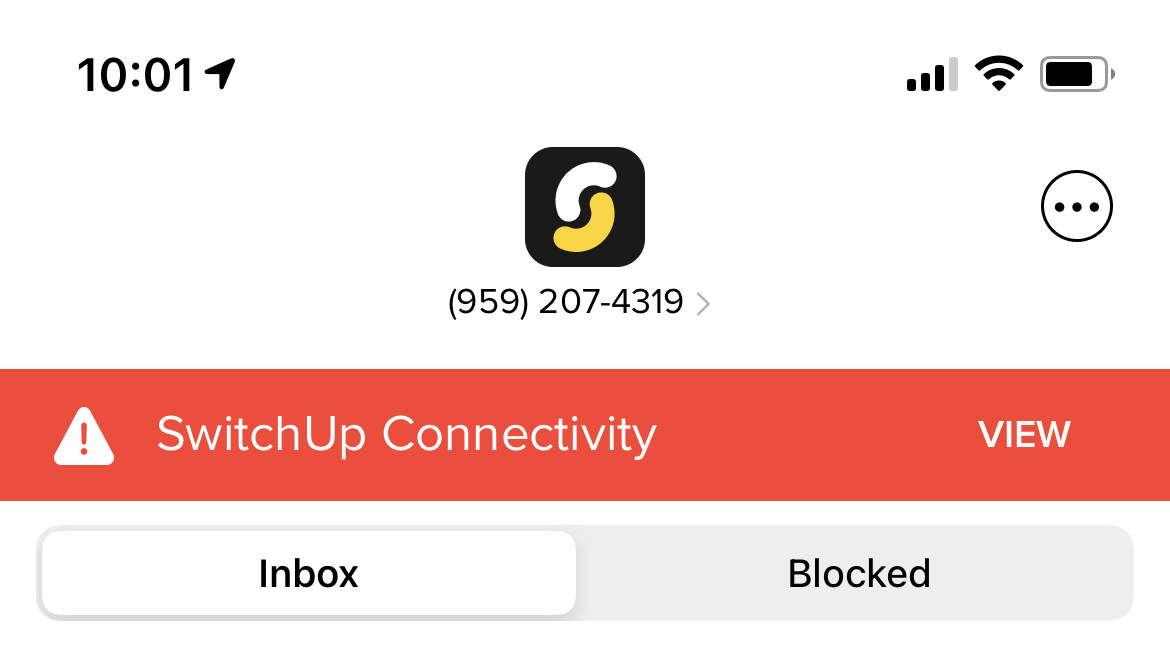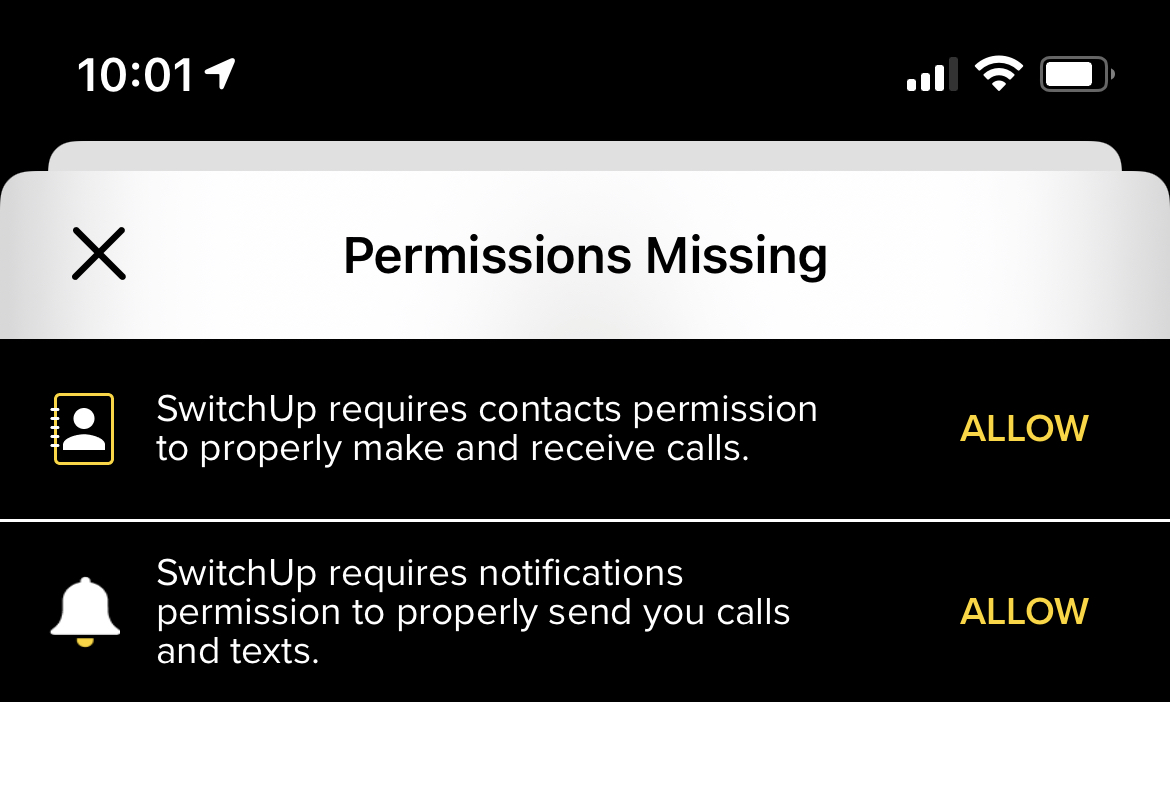 You can also check the permissions by doing the following.
In iOS Settings, pull down and search SwitchUp to find the app's permissions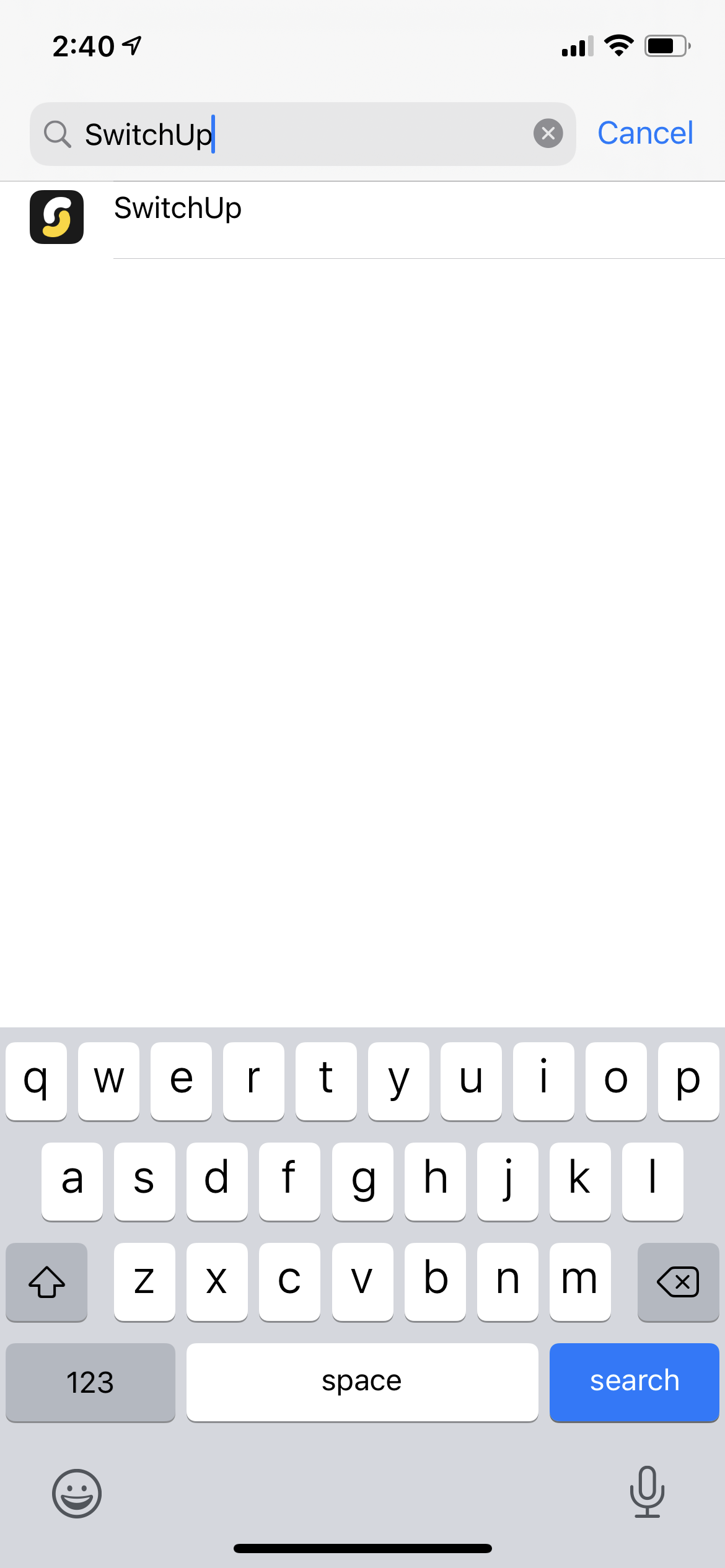 Ensure SwitchUp has access to Contacts and Notifications. More info on Permissions can be found here. If you do not see Contacts or Notifications in this list, you will be able enable them via the Unfinished Business banner on the homescreen of SwitchUp. SwitchUp requires both Contacts and Notifications permissions to work.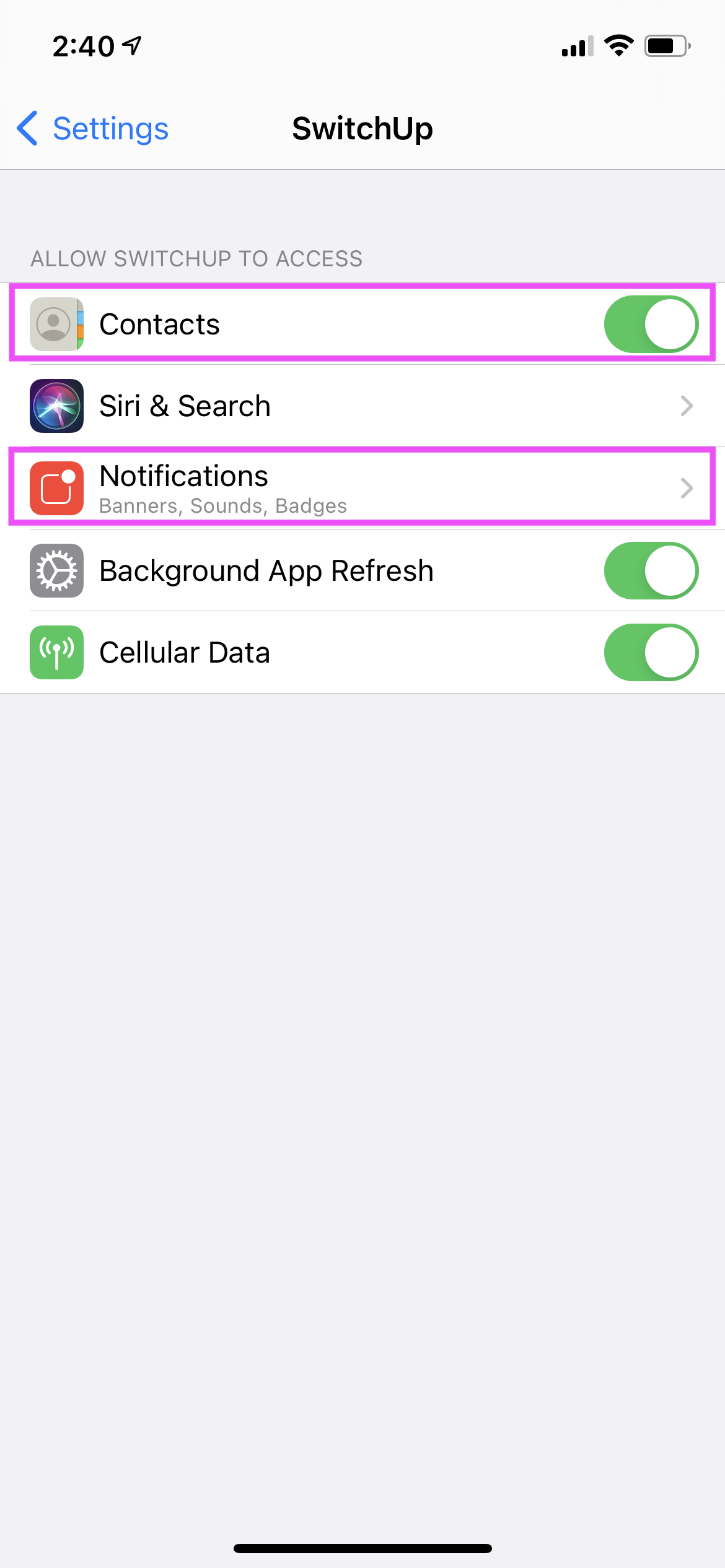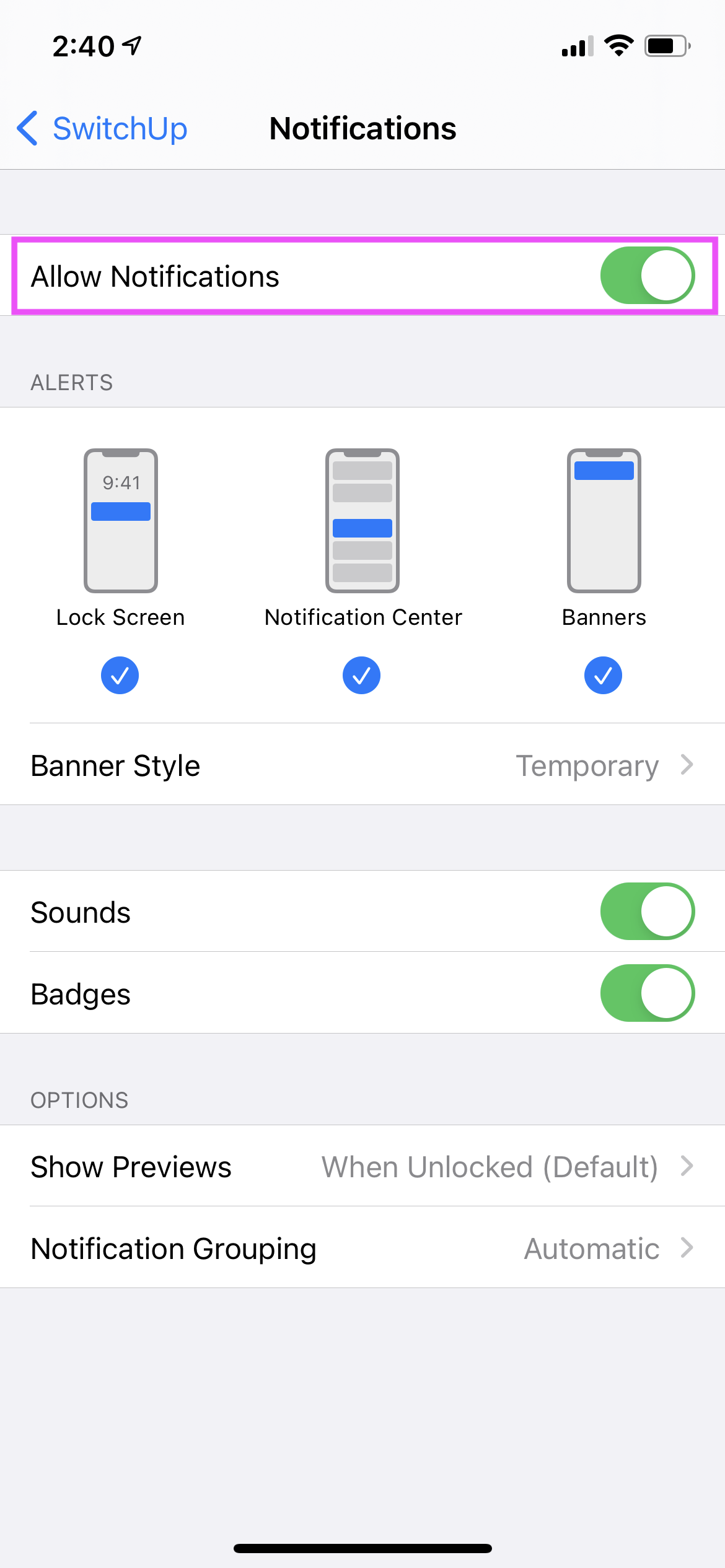 Ensuring the SwitchUp Incoming Call contact is not blocked
In the native iOS Settings, navigate to Settings>Phone>Blocked Contacts.
Ensure SwitchUp Incoming Call contact is not blocked.
If that number is on the list, swipe left and tap Unblock.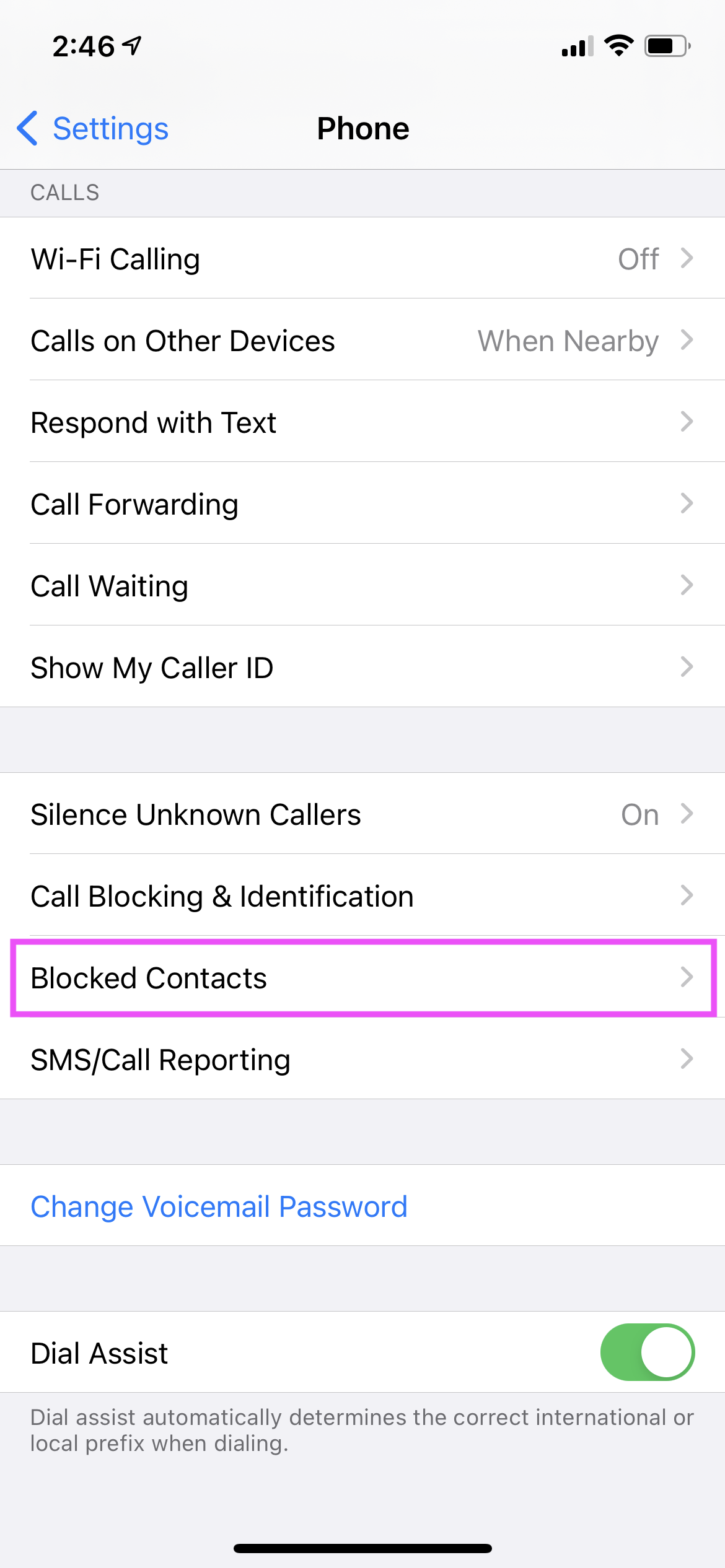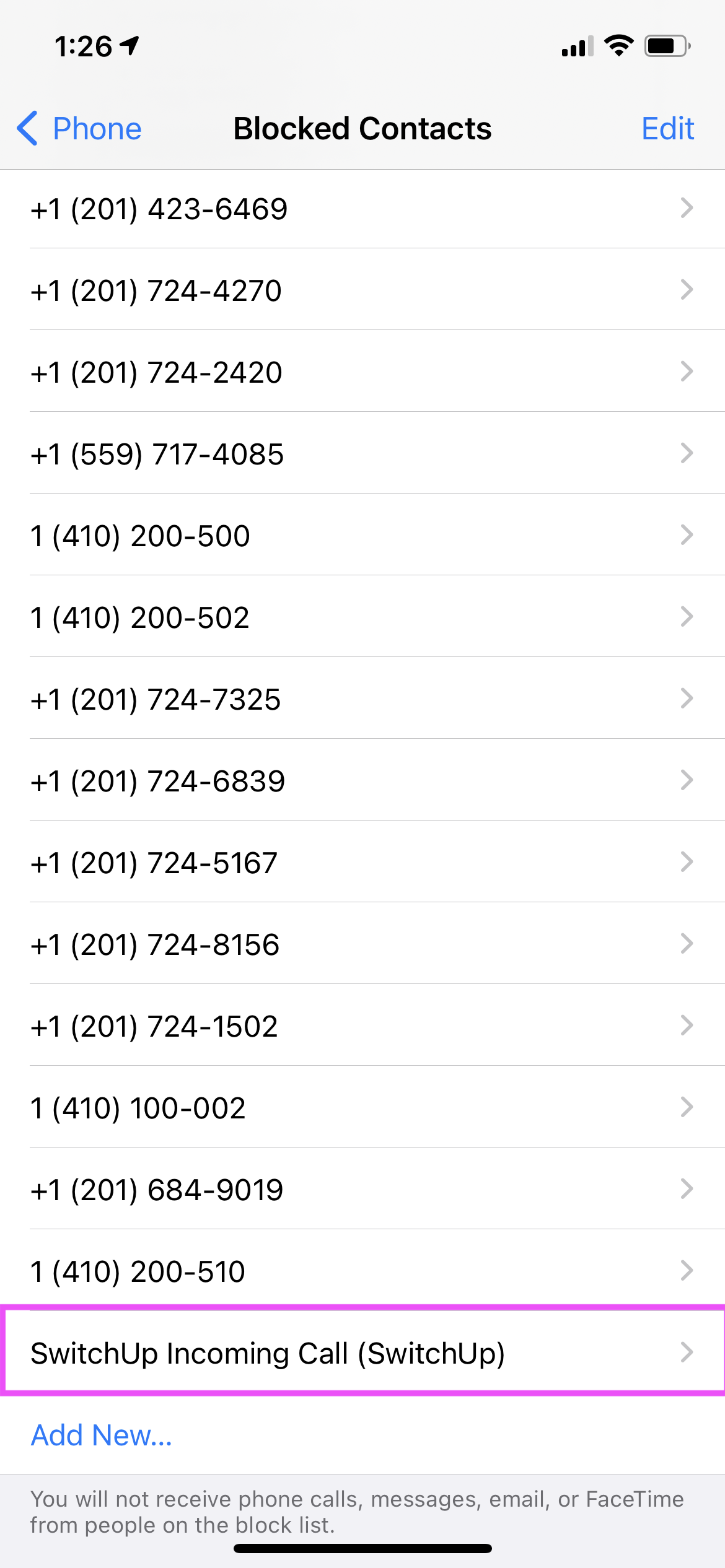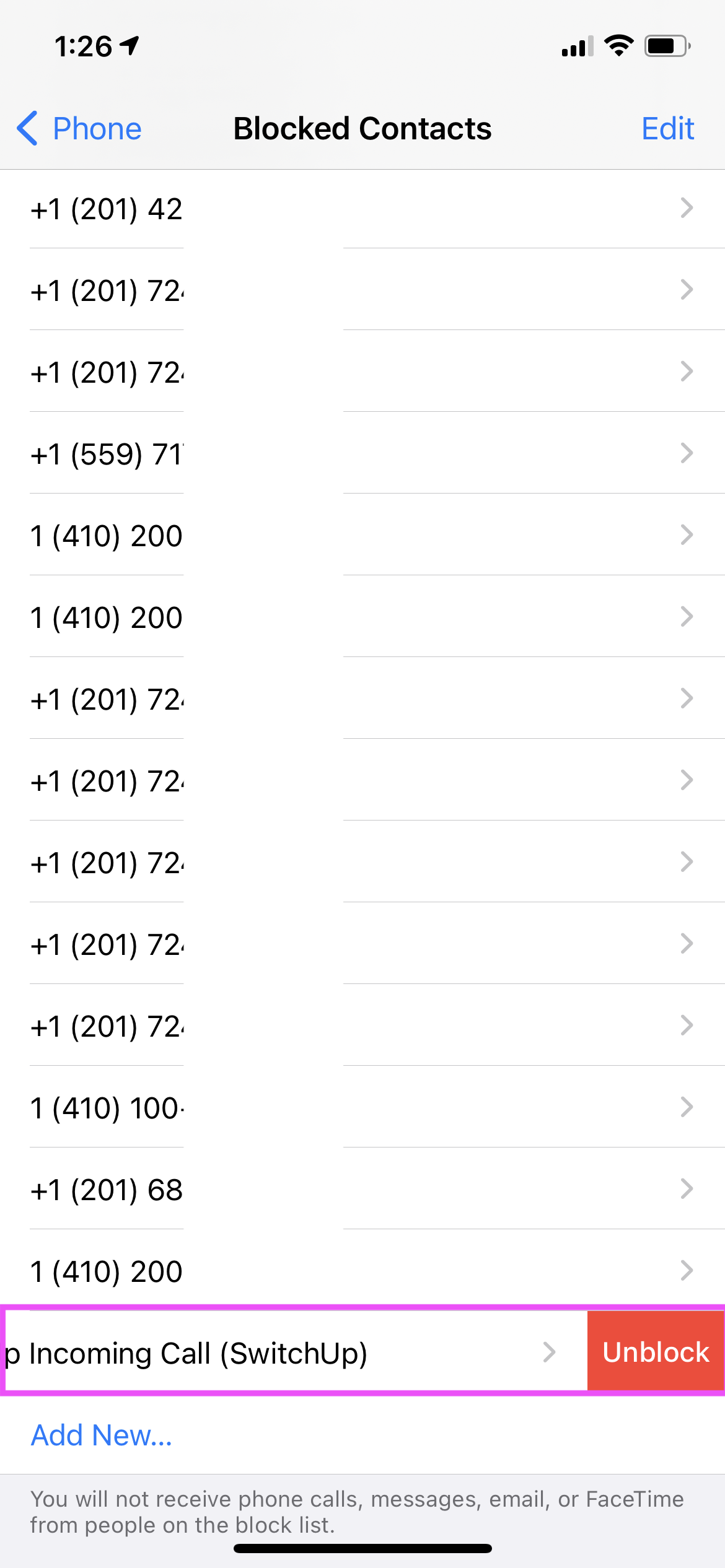 Ensuring the SwitchUp Contacts are created
In the native iOS Contacts app, search "SwitchUp". You should see at least (2) contacts "SwitchUp Incoming Call" and "SwitchUp Number" created. If you've placed one outbound call you should see a third contact "SwitchUp Outgoing call" .
The app recreates these contacts if they are not detected and you can try deleting the contacts to resolve any issues.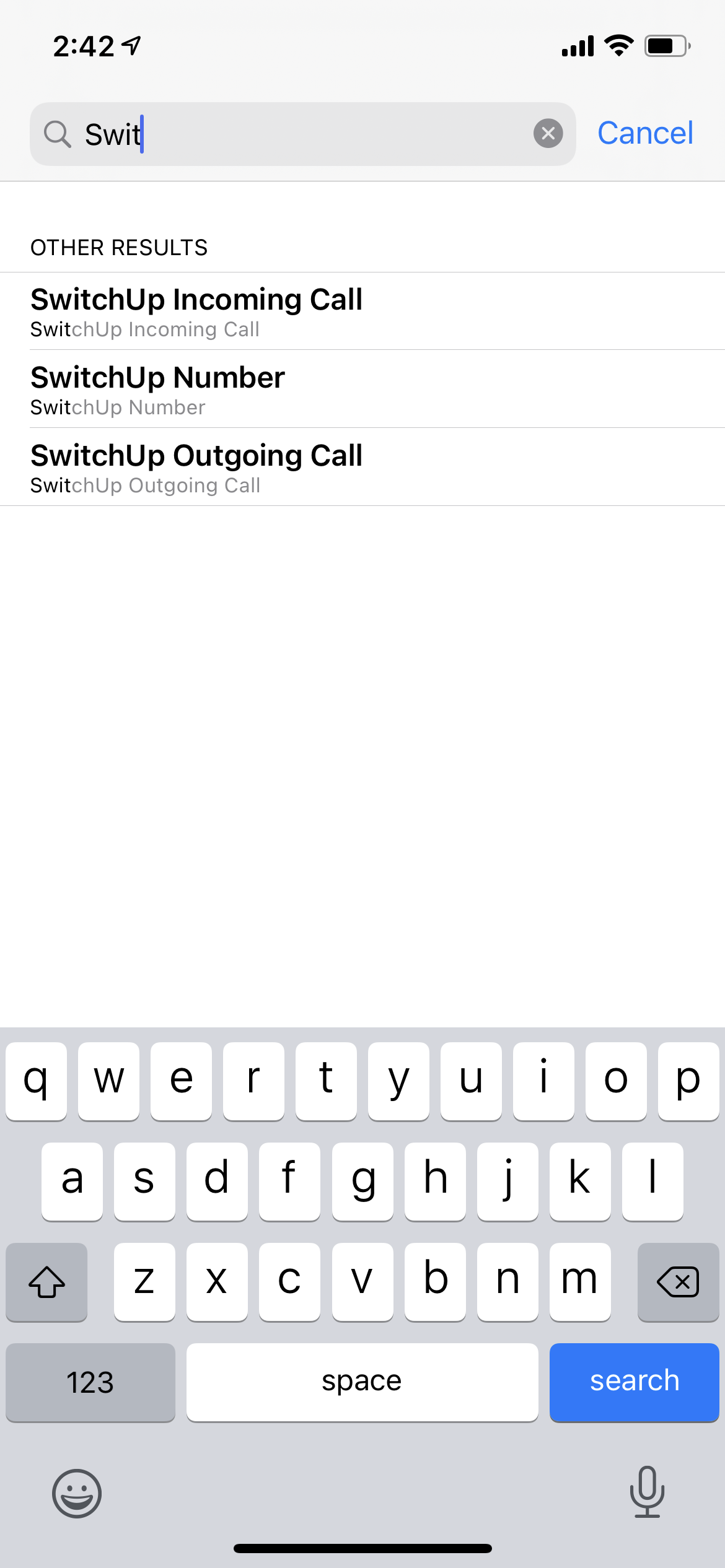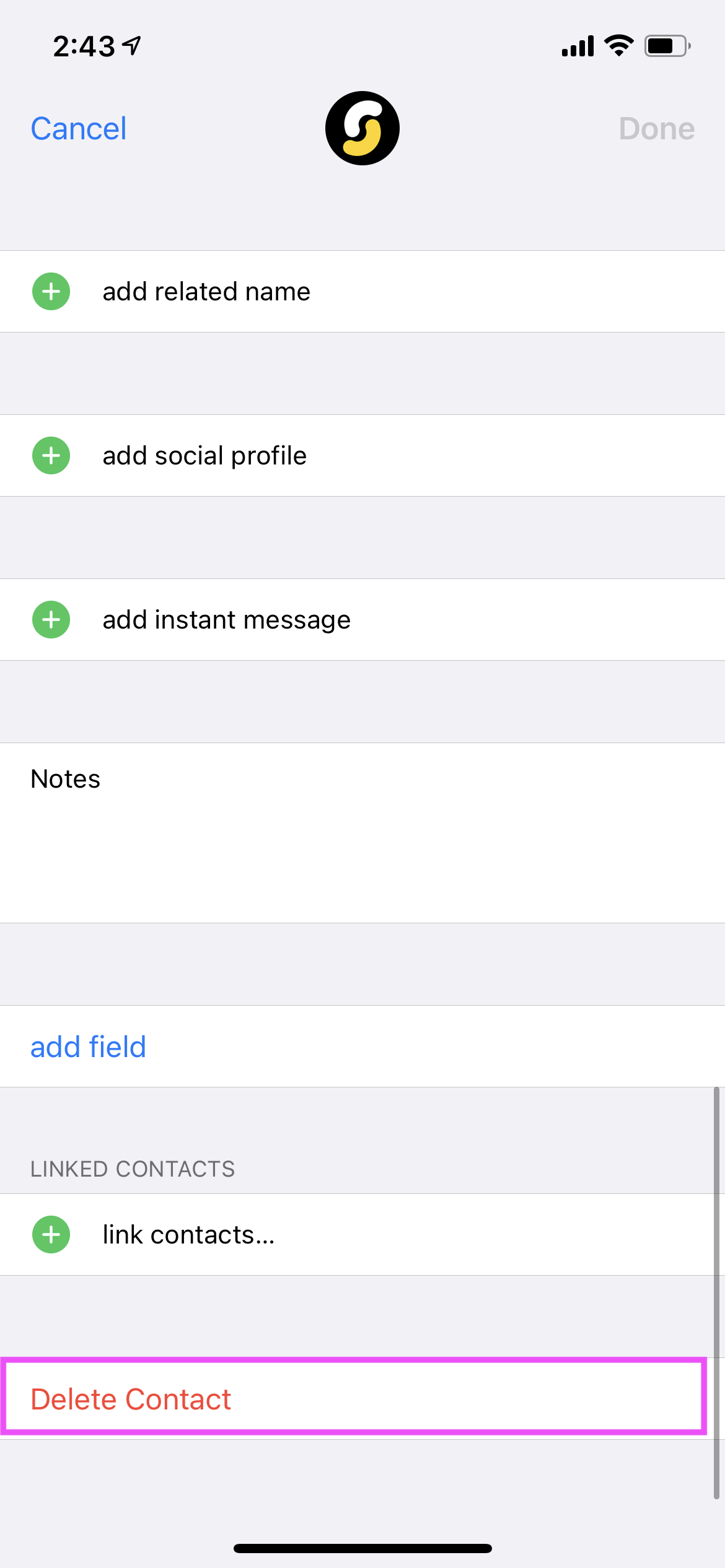 Uninstalling and Reinstalling
As a last step, you can try deleting/uninstalling SwitchUp and then reinstalling the app from the App store. Ensure that you Allow Contacts and Notifications permissions during sign in. Your phone number and all conversations will be saved when deleting and reinstalling.