In SwitchUp 2.1.0, we are giving you the ability to Port-In your number, all within the app!
Check Portability
Before you start the process, let's first check if your number is portable.
For New Users:
When registering, you'll reach the screen where you're prompted to select a phone number. There will be an option present to "Port-In Your Existing Number."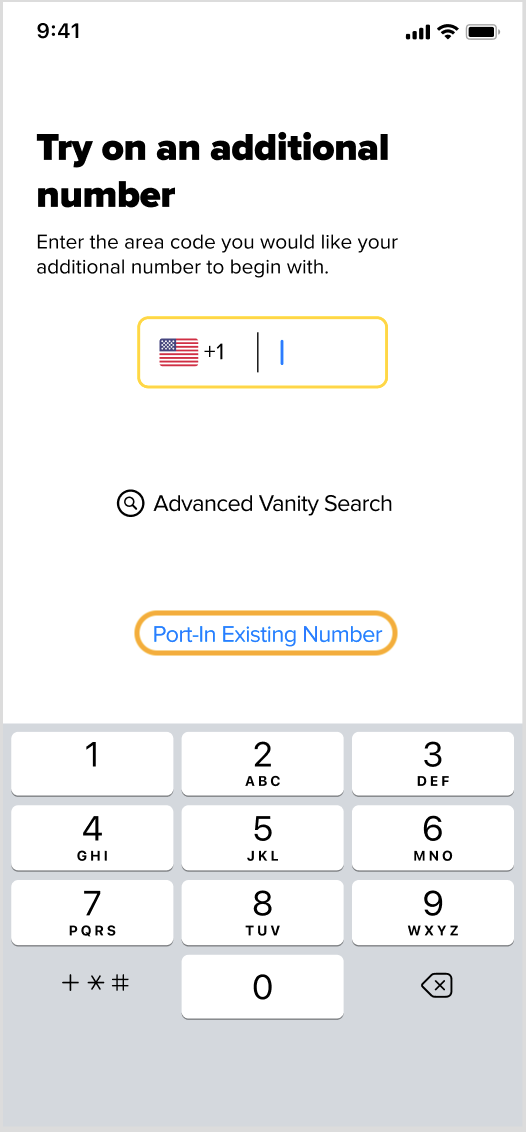 Tap this and enter the number you would like to port in. Once you do, we'll tell you whether or not your number is portable or not.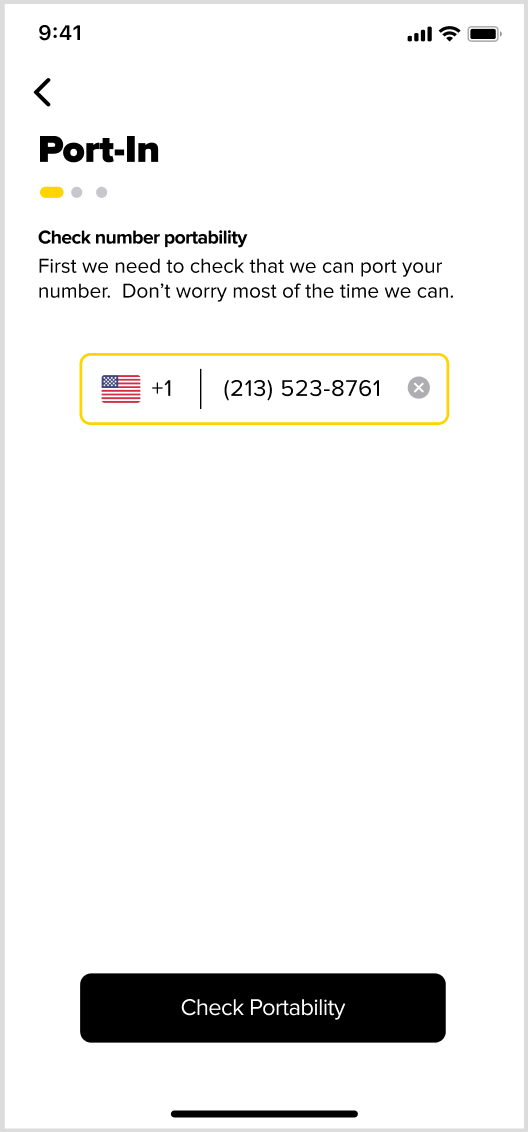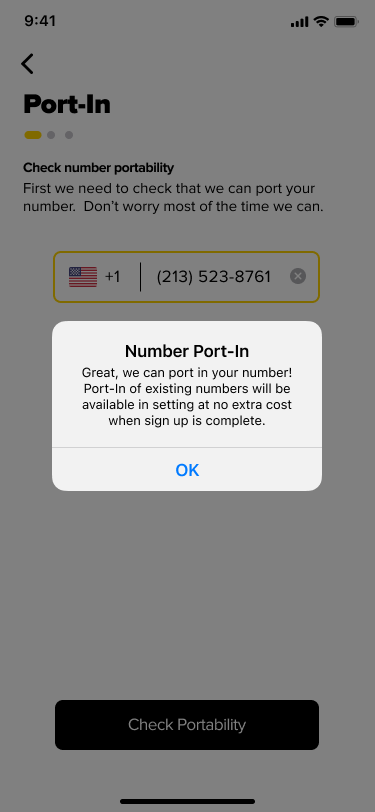 Note: Regardless of your number's portability, the app will make you select a number so that you can use the app in the meantime while the Port-In order is being processed. Once you pass registration, there will be a banner to guide you through the next steps of number porting.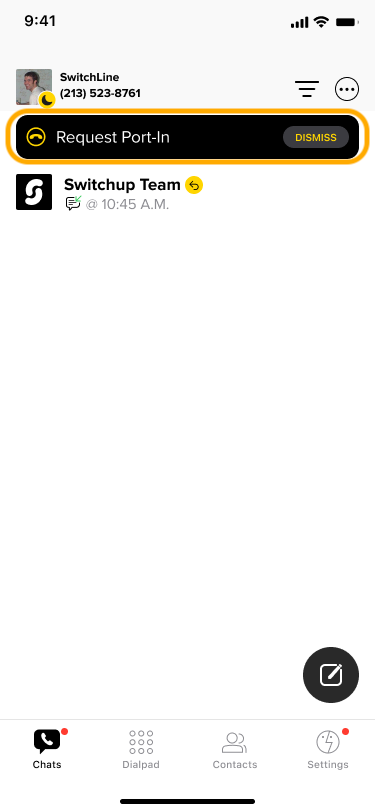 For Existing Users:
To port in your existing number, go to Settings > Account & Security > "Port-In Number." Enter the number you'd like to port in and tap "Check Portability" to see whether your number is portable or not. If it is, we'll continue on with the process.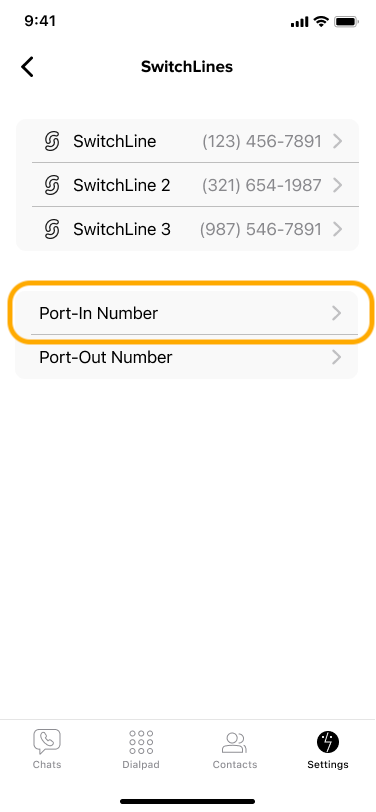 Submitting Order
Tip: Make sure you unlock the number you would like to port into SwitchUp from your carrier before preparing the Port-In Order form.

In this next part, you'll need to provide the following information to complete the form:
Phone number to be ported-in
Existing SwitchUp Number to be replaced


Authorized User Name
Service provider
Account Number
Account PIN


Billing Telephone Number (BTN/ATN)
Type of Service (Business or Residential)


Street Address
City
State
Zip Code
Make sure that all the information you entered is correct so the process can go smoothly.

Port-In Status
Once you submit your Port-In order, there is a waiting period that should take roughly about 24 hours to receive a decision. This screen will notify you about the status of your order. You can access it by tapping the banner or going to Settings > Account & Security > Port-In Number.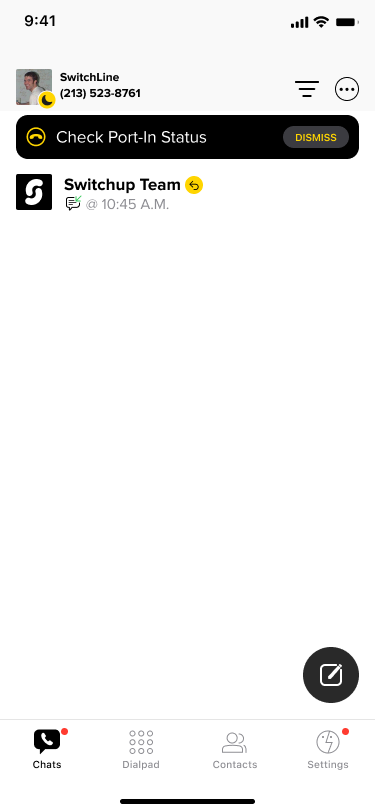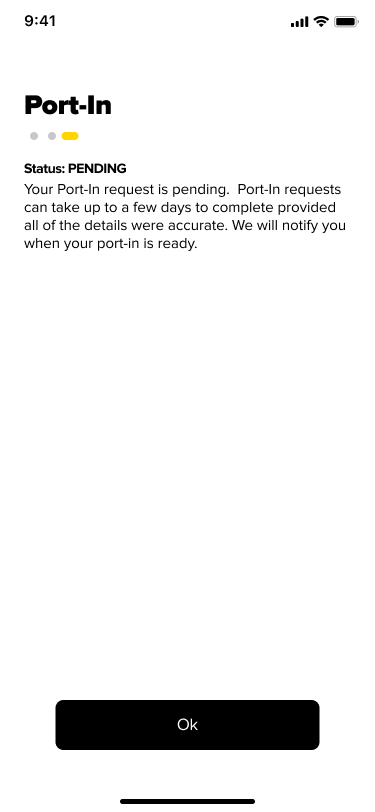 If the order fails, you will need to re-submit your information and try again. If all goes well, the Port-In screen will notify you that you can complete the Port-In request.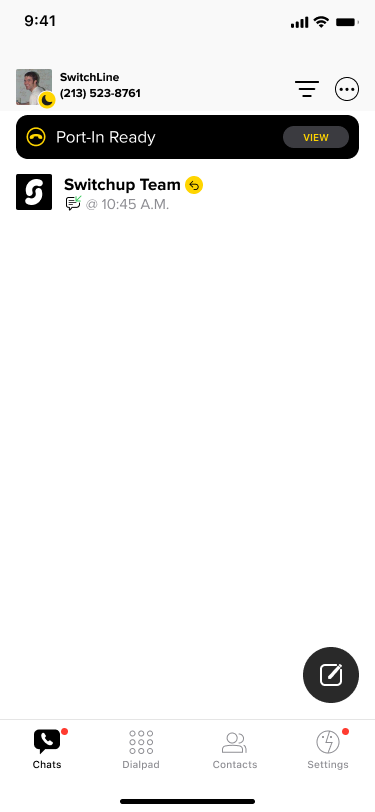 Complete Port-In
If your order is approved, you'll lastly need to confirm that you want to go through with the number change. This will set your SwitchLine as the phone number you wanted to be ported in.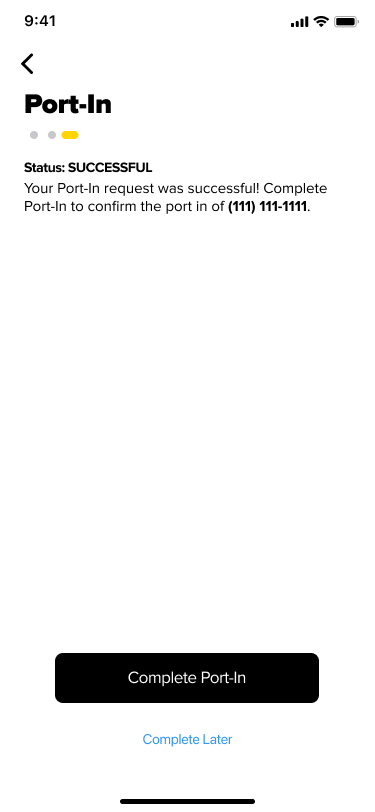 If you have a Pro subscription, you will be given the choice which line you would like to apply the Port-In number towards.