In SwitchUp 2.4.0, we made it simpler to make a phone call or modify a contact by adding these abilities to the Quick Actions menu.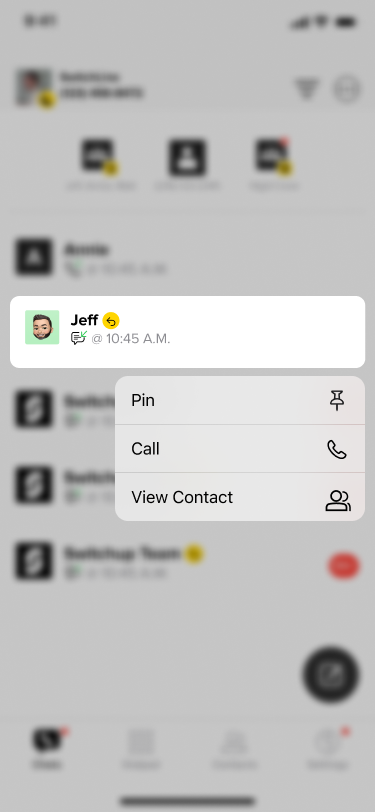 To access the Quick Actions menu:
Find the contact you would you like save or call on the Chats (Home) screen.
Press and hold the conversation tile.
From here, the option to call or view the contact will appear. Select the action you would like to take!
It's that simple!
Note: This ability is not available for group chats.